The internet is abuzz with Oscars excitement. Who is wearing what, who will go home with the coveted golden statue, who will party on a rooftop until dawn. But the thing we really want to know is, what do the non-winners go home with?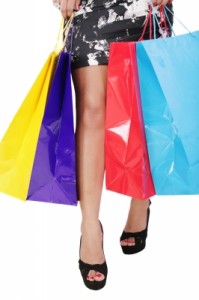 We all know the awkward camera shots when it's focused on the faces of the non-winners. Luckily most are actors and have probably practiced both their winning faces and their gracious defeated, pretending to be happy for the winner faces. But the thing these runners up get might be worth even more than a dust collecting statue.
The "swag bag" as it's called is famous for being filled with luxurious indulgences and holidays. This year's bag is valued at nearly $50,000, which is actually and unbelievably the lowest value in the last 5 years. Including things like trips to Hawaii, Mexico, and Australia, a weeklong stay at a health retreat, botox treatments, a 1 year membership to Heathrow London's exclusive private VIP airport service, all kids circus training classes, personal training sessions, condoms, a bottle of high end tequila, and even a pair of tennis shoes – this bag is nothing to sneeze at. Previous year's bags have seen more of the same type gifts, with trips to the Maldives and a private island in the Caribbean, an African safari tour, interior design services, and plastic surgery sessions to name a few.
At Corporate Sound, we may not be receiving any golden statues, but we are consistently rated the number one voiceover and audio production house in Australia by our happy satisfied customers. We pride ourselves on our quick turnaround, quality audio productions, and flexibility to meet our client's needs.