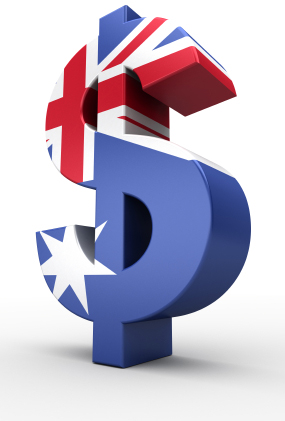 If you listen to some people, the Australian economy is all doom and gloom at the moment. What with the falling Australian dollar, the fading of the mining industry, Australian manufactoring taking a huge backstep (think Ford), a massive hole in the Australian budget, and of couse the big one, the impending federal election of 2013.
Both businesses and consumers alike are questioning the economy, and seem to be too scared to spend, even with the recent interest rate cuts.
The Positive Spin
However, there are certainly two ways of looking at our declining economy. I mean, unemployment is relatively low and salaries are fairly good. It is also widely reported that Australians are saving more than ever, and according to the ING DIRECT Financial Well-being Index, the average household has $15,427 in the bank.
So compared to the rest of the world, Australia is not fairing too badly. But what does the falling economy mean for your business?
There are many businesses reporting that the present economy is certainly having an impact on their business; however, they are still striving forward, ready to embark on the next Australian economical chapter. With the reclining resources boom, Australia will be dependent on the services industry, and all Australian businesses will have to work harder to support our nation.
With the falling Australian dollar, Australians may be forced to return to shopping with Australian retailers, rather than overseas online retailers. Furthermore, the falling Australian dollar may even tempt foreign investors to return to the land downunder.
As an organisation that helps Australian businesses market their products and services, the team at Corporate Sound have watched a steady incline of businesses invest in various marketing campaigns, especially audio advertising.
Now is no the time to cut marketing budgets, and get lost in the saturation of competition, but rather to stand out from the crowd and really make an impact.
At Corporate Sound, we can really make you be heard through the crowd. Make your impression today and call us to discuss your audio advertising campaigns. We specialise in the production of quality voice recordings for radio and television commercials, corporate presentations and videos and social media campaigns.
For more information about Corporate Sound, please visit our website www.corporatesound.com.au, or call us on 07 5551 0260.