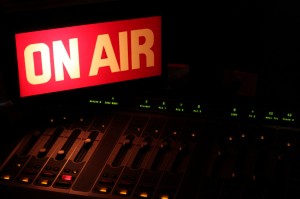 Radio campaigns aren't cheap. However, for many businesses it is an effective way to advertise their products and services. Radio is a great marketing channel, providing the campaign is executed properly. Obviously you will need to appeal to your customers and capture their attention, but there are a few other factors you really should consider. The team at Corporate Sound thought we would put together our top 3 tips on how to get the most from your radio commercial.
1. Professional Audio Production
Wouldn't be nice if we were all professional voice artists and audio engineers. However, the reality is that we are not – just as we aren't doctors or dentists or lawyers. If you want to really make an impression and sound like a professional organisation, then please make sure you invest in a professional audio production. This is definitely one area you do not want to skimp on.
2. Call to Action
Tell your customers exactly what you want them to do – be it call you, come to you or email you. Give them an incentive to do this; it might be a discount, an added extra or a deal they just can't refuse. By putting urgency into your message, you'll hopefully get a better reaction to your campaign.
3 Be Consistent
Consistency is key and we can't stress this enough! When booking your campaign with your radio station or media agency, make sure they get you a timeslot that is aligned with your customer base, and make sure you have frequency. And we don't necessarily mean playing your radio commercial over and over throughout the day; it might be that you just play it at the same time every day for a 6-month period. Just be consistent with your radio campaign and be patient.
Radio is a truly remarkable channel, and you will have a large audience that is passively listening to what you are putting out. Keep your message simple. Keep it clear. And make sure you don't get lost among the other advertisements also seeking attention.
Corporate Sound specialise in audio productions for radio commercials. We can assist with script writing, voice-overs and audio engineering, and our team have an abundance of experience within the broadcast industry. Call us today and let us help you take your radio campaign to the next level.