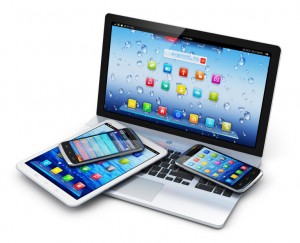 Video tutorials are not a new tool; however, with the Internet businesses now have an opportunity to educate customers and staff about their product at a simple click of the button. Video tutorials are simply a great way to provide instructions on how to use a product, explain to customers about a service and to inform all your stakeholders about your business.
Advantages of Investing in a Video Tutorial

Viewer can Watch in their Own Time
Australians are on the go all the time, and in this day and age, they are used to getting information when and where they want it. An online video tutorial means that they can do exactly this, and click on the link to view your video in their own time – and watch it as many times as they need and want.
Great for Learning
An online video tutorial is a great learning platform as you are offering informative product material to all stakeholders. A video is further advantageous as the viewer can watch it again and again until the have a total understanding of your product / service offering.
Capture's the Audiences Attention
With a mixture of professional audio and visuals, you are more likely to grab a 100% of your audiences' attention.
Visual Demonstration
Video tutorials is effectively an opportunity for your business to provide your customers with a visual presentation of how to use a product, how to conduct a service, do a job and so forth.
Connecting with Emotion
Video uses both a professional audio production and visual presentation, which gives you more opportunity to connect with your viewer's emotion. For instance, if you are educating staff on how to conduct a certain job, you could create the script so that the narrator or host is talking to the employee, explaining the complexities of the role, and get them to relate to them on a more personal level.
Video tutorials are an effective means for businesses to share their knowledge, both internally and externally, and can be distributed through a number of channels in a much faster manner then ever before.
Corporate Sound provide the professional audio productions you hear on many of the video tutorials you hear online in Australia, and can also sync voices and production music with your video production. We would be more than happy to work with you to create a compelling audio presentation for your video tutorial. Call us today.