The team at Corporate Sound take our careers very seriously, and some of our talent will even venture around the world to further enhance their craft.
Recently, our Male Talent 8 dashed over to Los Angeles, to attend an Audio Book narrators Master Class.
We asked our very talented voice artist to tell us about it…
"It was an intense two day workshop, run by Barbara Rosenblat. (Orange is the new black).
She pushed this elite group of voice over pros to the absolute limit.
It helped me find a new 'inner-voice' and bring greater nuance & subtlety to longer reads. Well worth it, even though there was much squirming with the learning!"
Here's a photo of Barbara dishing out some tough learning love!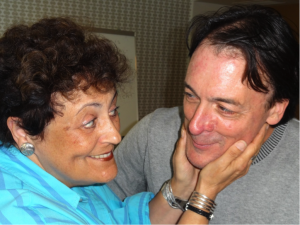 Why not try him out on your next narration project?
Email us today for a quote.