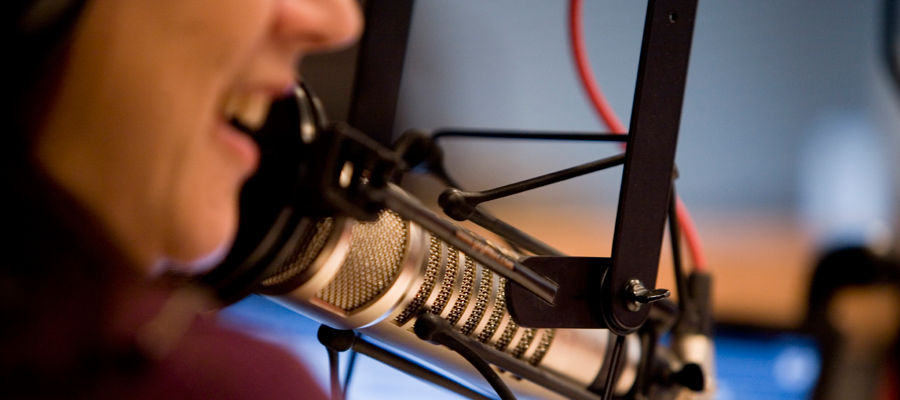 Getting a professional audio production is a whole lot more than investing in a professionally produced piece of audio advertising material, it's about understanding the psychology of your customers and working with a team of professional voice artists to help appeal to them.
Just as you would take the time to carefully select your business colours for your branding and logo, so too, should you take the time to really consider the right voice for your business.
Do you need a voice that is calm and reflective, clearing giving your listeners advice and instructions, or do you need a hyped-up and excited voiceover to entice your audience to call and buy your products?
The Genre of your Audio Advertisement

When selecting a voice artist for your next audio production, you should really consider the content of your script. Here are some characteristics of your Audio Advertisement:
What is your product or service?
Who is your audience? Are they predominantly male or female?
What age is your audience?
Is a male or female voice best suited for your audio production?
Possibly a voice artist with an accent, or who can do character voices.
Is your script corporate, humorous, instructional or conversational?
What is the message you are trying to convey?
Where will you be streaming your audio advertisement?
The content of your audio advertisement will help you identify the type of voice artist you are looking for. Remember, in most cases, you only have a few seconds to really capture your audiences' attention, and both your script and voiceover artist will play a major role in capturing their attention.
Professionally Trained Voice Artists

Professionally trained voice actors have learnt the art of infliction, pause and tone. They know how to use their voice to best appeal to an audiences' emotions and they can easily identify the points in each script that need to be clearly conveyed.
Selecting a Voice Artist

Selecting a voice artist that is most likely to appeal to your audience takes time and research. Identifying what sex, nationality and genre will ultimately help you to narrow down the list, then you should take the time to listen to some of our talent in our voice artist library.
Look at Amart All Sports for instance. They use Mike Goldman as their voiceover artist for most of their audio advertising, which includes radio, television and telephone messages on hold. His reads are fast, enthusiastic and loud – all the traits you need when trying to motivate an individual to train … and of course to buy. His voice works perfectly for this genre, but imagine using his voice for a baby or wedding store; it just wouldn't be fitting.
Selecting the right voice artist for your business will go a long way, and will best represent your brand and what you are all about. It will allow listeners to better identify what your message is all about, and is more likely to evoke the appropriate emotions from the right people.