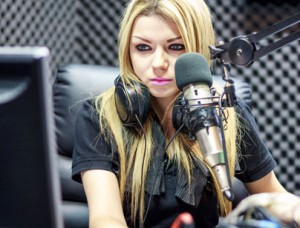 Radio advertising can be an extremely effective way of promoting your brand; delivering your message to a large community in a consistent and repetitive manner. If you want the best from your audio advertising, then read our pointers on how to create a successful radio campaign.
Tip 1: Have a Strong Start
First impressions last. And this also rings true with your audio advertisement – it is within your first 5 seconds that you will really capture the attention of your listener. The first line of your radio script should really pack a punch and grab your listener's attention. Ask a question that is relevant to your offering and that will appeal to your potential customers, or deliver a powerful quote are just two of the ways you can capture their attention.
Tip 2: Simplicity is the Word
You have 30 seconds to really get your message across! Too much information can overwhelm your listeners, too little will help them dismiss your advertisement and trying to be too clever can confuse them. Use your 30 seconds wisely, and make sure you get straight to the point and pass on the information you NEED your customers to hear; and don't forget to include information they will want to hear and give them a call to action (a reason to call you).
Tip 3: Professionally Produced Audio Production
A professionally produced audio production will stand out for all the right reasons. Amateur recordings, sound just that – amateur, and will often lose the listeners attentions. A professional audio production agency has the correct facilities to ensure your audio production will be of extremely high quality. They will have the right equipment to clearly record a professional voice artist, who by the way understands how to effectively deliver a script, eliminate background noise and add appropriate sound effects and royalty free background music.
Tip 4 – Choose your Voice Artist Wisely
It's important to choose a voice artist that will suit your particular businesses image. A powerful delivery and a unique voice will ensure that your radio commercial captivates your audience. Avoid the mistake of using a voice artist that has been overused. Emotion can be critical for credibility. Keep the script simple and ensure that the voice artist doesn't sound too rushed.
Tip 5: Get the Right Placements
It's important to correctly place your advertisements. Timing can make all the difference, there is no point having a finely tuned message that is guaranteed to pack a punch, and have it in the wrong time slot. Peak times on radio may not necessarily be the most effective time for your business to advertise. Ask your customers for their opinions about what times they tune into the radio and also which radio stations they listen to. You many need to advertise on a few different stations to capture a wider audience. Don't be afraid to ask for bonus fill with the radio station, more airtime can mean more business for you.